Reimagine Your Drive
In the dynamic landscape of automotive innovation, Hilltop Nissan proudly introduces the 2024 Nissan Sentra – a manifestation of Nissan's unwavering commitment to excellence. Beyond the surface, this compact sedan unfolds into a realm of sophisticated technology, advanced safety features, and a road performance that transcends the ordinary. As we delve deeper into the intricacies of the Sentra, let's unravel the layers that make it a standout choice in the bustling community of Hanover, NJ.
Under the Hood: A Symphony of Power and Efficiency
The heartbeat of the 2024 Sentra lies in its 2.0-liter Direct Injection Gasoline (DIG) DOHC 16-valve 4-cylinder engine. Boasting 149 horsepower at 6,000 rpm and 146 lb-ft of torque at 4,000 rpm, this powertrain is not merely an assembly of components but a symphony of precision-engineered excellence. The Continuously Variable Valve Timing Control System (CVTCS), Direct Injection Gasoline (DIG), and Idle Stop/Start features optimize fuel efficiency without compromising on performance, making the Sentra a paragon of balance in the automotive world.
With an emphasis on fuel efficiency, the Sentra stands as a testament to Nissan's dedication to sustainable driving. The front-wheel-drive (FWD) drivetrain combined with the Xtronic CVT® (Continuously Variable Transmission) ensures a smooth and efficient journey, whether you're navigating the urban streets of Hanover or embarking on a highway adventure.
Dynamic Driving Experience: More Than Just A Commute
The 2024 Sentra transforms every drive into an engaging experience with its sport sedan multi-link rear suspension and advanced steering system. Responsive handling becomes second nature as the Sentra elegantly navigates corners, ensuring that every twist and turn is a revelation for the driver.
For those seeking an extra thrill, the Sentra offers Sport Mode, elevating the driving experience to new heights. Engage Sport Mode, and the 2.0-liter, 4-cylinder engine, with its 146 lb-ft of torque, responds with heightened agility, delivering an exhilarating ride that turns your daily commute into an adventure.
Safety That Transcends Boundaries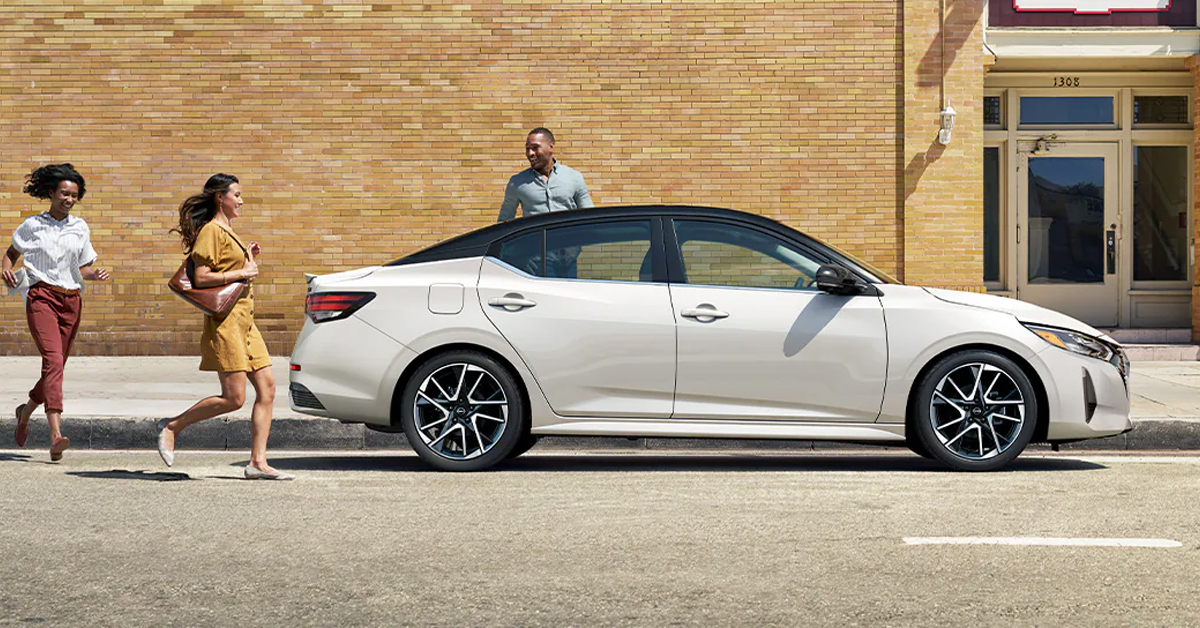 Hilltop Nissan understands the paramount importance of safety, and the 2024 Sentra reflects this commitment through the Nissan Safety Shield® 360. This comprehensive suite of advanced safety features transforms the Sentra into more than just a mode of transportation – it becomes a protective cocoon on wheels.
The Automatic Emergency Braking with Pedestrian Detection, Lane Departure Warning, Rear Automatic Braking, Rear Cross Traffic Alert, Blind Spot Warning, RearView Monitor, and a myriad of other features create a multi-layered safety net that operates seamlessly to safeguard you and your passengers. Intelligent Engine Brake, Active Ride Control, Intelligent Trace Control, and Hill Start Assist contribute to enhanced control, ensuring that the Sentra remains steady and stable even in challenging driving conditions.
Beyond the basics, the Sentra is equipped with additional safety features such as the Intelligent Driver Alertness system, which monitors your driving patterns and provides alerts if signs of drowsiness are detected. This holistic approach to safety underscores Nissan's commitment to not just meet but exceed industry standards.
Connectivity and Infotainment: A Seamless Integration
In an era where connectivity is king, the 2024 Sentra ensures you stay seamlessly connected to the world around you. The integration of Apple CarPlay® and Android Auto™ into the infotainment system allows you to mirror your smartphone, transforming the vehicle into an extension of your digital life. Whether it's for navigation, music, or hands-free calling, the Sentra's infotainment system brings convenience to the forefront of your driving experience.
The Sentra's interior is a testament to Nissan's dedication to your comfort and convenience. Air conditioning, power windows with one-touch driver-side auto-up/down, and a tilt and telescoping steering column are just a glimpse of the thoughtful features that elevate your driving experience. The Remote keyless entry with push-button ignition adds a layer of sophistication to your daily routine, seamlessly integrating technology into your driving ritual.
The
Sentra's
Infotainment Ecosystem
Dive deeper into the 2024 Nissan Sentra, and you'll find that it is not merely a means of transportation; it's a mobile command center. The infotainment system is a testament to Nissan's commitment to seamlessly integrate technology into the driving experience. The Apple CarPlay® integration and Android Auto™ compatibility are not mere additions; they're portals connecting your smartphone to the vehicle's dashboard.
Picture this: you seamlessly connect your iPhone or Android device, and suddenly, your favorite apps, maps, and playlists come to life on the Sentra's touchscreen. Apple CarPlay® allows you to interact with your iPhone using Siri voice control or the car's touchscreen. Meanwhile, Android Auto™ brings your favorite smartphone apps into one place, making it safer and more straightforward to access navigation, music, and other essential features while on the road.
More than Just Connectivity
Beyond the integration of smartphones, the Sentra's infotainment system is a hub of entertainment and information. With features like the RearView Monitor, navigating parking lots and tight spaces becomes a breeze, providing a live feed of the area behind the vehicle.
For those who value auditory experiences, the available sound system options elevate your music-listening experience. Enjoy your favorite tunes, podcasts, or audiobooks with pristine clarity, turning your Sentra into a personal concert hall or podcast studio on wheels.
Interior Comfort Redefined
Step into the 2024 Sentra, and you're greeted by an interior designed with your comfort in mind. The air conditioning system ensures that, regardless of the weather outside, the temperature inside remains just right. Power windows with one-touch driver-side auto-up/down provide an added layer of convenience, giving the driver full control with just a touch.
The tilt and telescoping steering column allow for personalized comfort, ensuring that the driver finds the perfect driving position. Meanwhile, the variable intermittent flat-blade windshield wipers guarantee optimal visibility, adapting to changing weather conditions with ease.
In addition to practical features, the Sentra offers a touch of luxury with sun visors featuring vanity mirrors, providing a subtle touch of sophistication. And for those who appreciate an extra layer of convenience, the Rear Door Alert system ensures that you never leave belongings in the back seat, adding an extra layer of safety and peace of mind.
Hilltop Nissan is not just a dealership; it's an integral part of the Hanover, NJ community. As the local automotive authority, Hilltop Nissan's commitment to providing exceptional vehicles extends beyond the showroom floor. The 2024 Sentra is not just a product; it's a reflection of the community's needs, values, and aspirations.
The eco-friendly design and impressive fuel efficiency of the Sentra align with the community's commitment to sustainability. As Hanover, NJ residents seek ways to reduce their carbon footprint, the Sentra offers an efficient and stylish solution that harmonizes with the community's eco-conscious ethos.
The Legacy of Nissan's Commitment to Safety
Nissan's dedication to safety extends beyond the Nissan Safety Shield® 360. The Sentra incorporates the Nissan Advanced Air Bag System with dual-stage supplemental front airbags, seat-mounted side-impact supplemental airbags, and driver and front-passenger supplemental knee airbags. These features, combined with the roof-mounted curtain side-impact supplemental airbags, create a comprehensive safety architecture that prioritizes the well-being of all occupants.
The 3-point ALR/ELR seat belt system, LATCH System (Lower Anchors and Tethers for Children), and Zone Body construction with front and rear crumple zones further exemplify Nissan's commitment to safety excellence. The Sentra is not just a vehicle; it's a haven on wheels.
The Sentra's safety features are not just a checklist; they represent Nissan's legacy of prioritizing the well-being of its drivers and passengers. The Tire Pressure Monitoring System (TPMS) with individual tire pressure display and Easy-Fill Tire Alert is not merely a convenience; it's a proactive safety measure, ensuring your tires are in optimal condition for the journey ahead.
Beyond the expected, the Sentra incorporates an array of safety features such as the Vehicle Dynamic Control (VDC) with Traction Control System (TCS), Intelligent Around View® Monitor, and Intelligent Cruise Control. These advanced technologies are not just luxuries; they're invaluable tools enhancing your driving experience and safety on the roads.
Fuel Efficiency: A Testimony to Nissan's Green Initiatives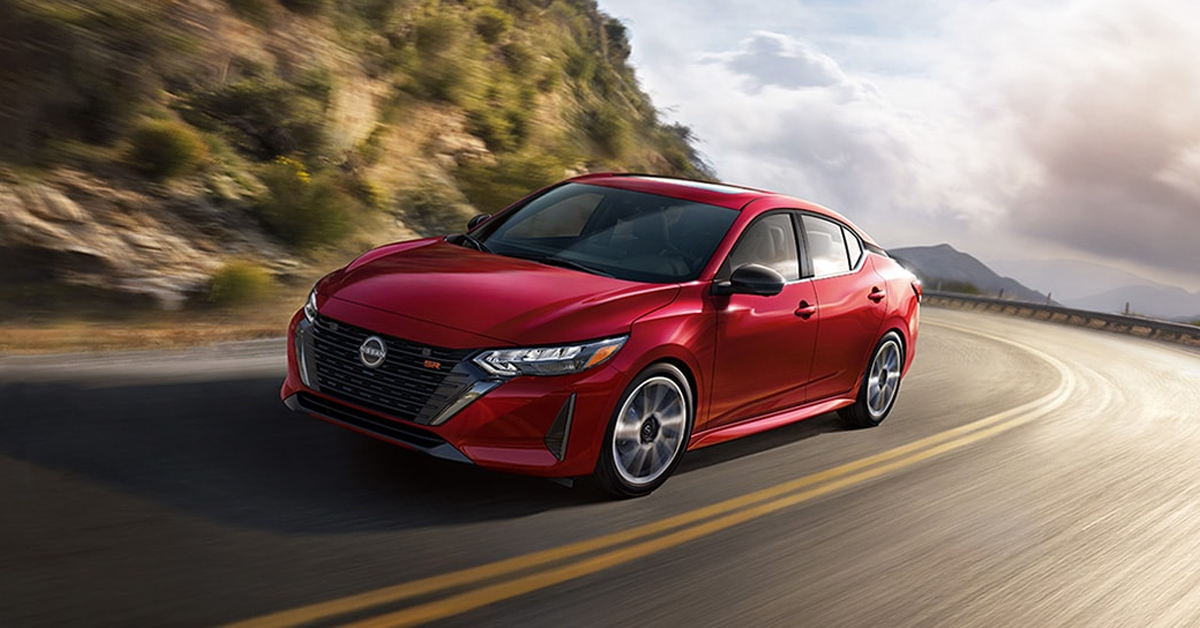 As a pivotal part of the Hanover, NJ community, Hilltop Nissan aligns its values with those of its residents. The 2024 Sentra, with its impressive fuel efficiency – 30 MPG in the city, 40 MPG on the highway, and a combined MPG of 34 – is not just a vehicle but a statement of Nissan's commitment to sustainable driving practices. This aligns perfectly with the eco-conscious community in Hanover, where environmental responsibility is a shared value.
As global conversations about environmental conservation gain momentum, the Sentra stands as a beacon of efficiency, providing an option for Hanover, NJ residents to contribute to a cleaner and greener community.
Test Drive the 2024 Nissan Sentra Today
In the tapestry of automotive excellence, the the 2024 Nissan Sentra from Hilltop Nissan emerges as a masterpiece. Beyond the specifications and features lies a vehicle designed to elevate your driving experience, ensuring that every journey, whether a short commute or a highway adventure, is a testament to Nissan's legacy of innovation, safety, and performance. Visit Hilltop Nissan today and embark on a journey where sophistication meets efficiency on the roads of tomorrow. The 2024 Sentra awaits, ready to redefine your perception of what a compact sedan can truly be.